How to file for paid maternity leave in California 2016
So you got a bun in the oven. Congratulations! This can be one of the most exciting and stressful times of your life, and we hope to make it a bit easier for you. We're going to jump right in with the tl;dr version, and if you want more help you can access more information below.
Disclaimer: The following information was not prepared by an attorney and does not constitute legal advice. We are not providing legal counsel, and nothing said on Women.work is intended to be legal counsel. If you need legal assistance, contact an attorney or your local legal aid.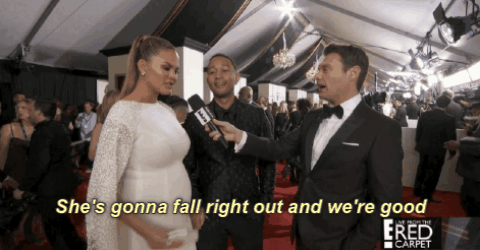 -----
tl;dr version
Here is the breakdown of the different types of leaves and job protection offered to you by the state of California:
Filing timeline:
PDL: File this first when you begin your leave. It will process pay according to your leave start date.

PFL: File this after you've had your baby, toward the end of your PDL.

CFRA/FMLA: You don't have to do anything to qualify for this. Just meet the eligibility requirements (see below).
1. Your Company's Maternity Leave Policy
It is a good idea to research your maternity leave policy before you notify you're employer that you are pregnant.
If you have told your employer and aren't sure what your company's maternity leave policy is, ask them so you know how to factor what you get from them (if anything -- they are not required by law to pay you at all during your leave) and what you'll get from the state. Important note: If your company does offer paid maternity leave, first, that's great. Second, you cannot receive more than 100% of your salary during leave. So, if you file for paid leave at 55%, you will want your employer to make up the difference, if possible. You will need to report this with the EDD when you file for paid leave.
Paid leave
Lucky for you you live in California, one of the best states for paid leave. If you contribute to the California State Disability Insurance (SDI) fund, you are eligible to receive income replacement through Paid Disability Leave and Paid Family Leave.
- Paid Disability Leave (PDL)
You will want to file this first. Paid disability leave for pregnancy is covered under state disability insurance. This is the money that comes out of your paycheck each month under SDI.
PDL allows you four weeks of paid leave before your due date and 6-8 weeks (depending on vaginal birth or C-Section) after the baby is born. You get paid at 55% of your salary. Those four weeks before the baby is born? I know what you are thinking, no you can't tack them onto the end of your leave. You have to use them before your due date.
Create an account and file for PDL here
- Paid Family Leave (PFL)
You will file for this second, after your child is born. Paid family leave is a beautiful thing. It's actually available to both you and your spouse for bonding with your newborn child, and can also be taken for those adopting and fostering children.
PFL allows you an additional 6 weeks of paid leave at 55% of your salary. This leave can be taken at any time, and the time does not need to be taken all at once. Important to note: Your employer may require you to use up to two weeks of earned but unused vacation leave prior to getting PFL benefits. Source
You will also file for PFL through the EDD website
2. Eligibility for Job Protection
PDL and PFL are great, but they do not offer job protection. For that, you will need to rely on the Family Medical Leave Act (FMLA) and the California Family Right's Act (CFRA). You don't have to file for anything to be eligible for job protection, but you do have to fit some key eligibility requirements.
- California Family Right's Act Leave under the California Family Rights Act (CFRA) protects your job for a total up to 12 work weeks in a 12-month period. You are eligible for protection under CFRA if you meet the following requirements:
"To be eligible for CFRA leave, an employee must be either a full-time or part-time employee working in California, have more than 12 months (52 weeks) of service with the employer, have worked at least 1,250 hours in the 12-month period before the date the leave begins, and work at a location in which the employer has at least 50 employees within 75 miles radius of the employee's work site."
- Family Medical Leave Act Leave under the Family Medical Leave Act (FMLA) protects your job for a total up to 12 work weeks in a 12-month period. You are eligible for protection under FMLA under pretty much the same requirements as CFRA:
"Work for a covered employer; have worked 1,250 hours during the 12 months prior to the start of leave; (special hours of service rules apply to airline flight crew members) work at a location where the employer has 50 or more employees within 75 miles; and have worked for the employer for 12 months."
For more answers around eligibility, we haven't seen a more comprehensive guide than the Legal Aid Society Employment Law Center. Visit them here.
- Some important things to note: Leave taken by an employee under CFRA runs concurrently, or at the same time, as FMLA leave, except where leave is taken under FMLA for disability due to pregnancy, childbirth, or related medical conditions (read: PDL). CFRA does not run concurrently with PDL, so can begin after PDL is exhausted. You are eligible of a total of 7 months of protected leave (16 weeks (PDL + FMLA) and 12 weeks CFRA for a total of 28 weeks or 7 months). Source
"What happens if I don't qualify for job protection?"
We were wondering, too. Here is what the law says,
"An employee who exercises her right to take pregnancy disability leave is guaranteed a right to return to the same position, or, to a comparable position. It is an unlawful employment practice for any employer, after granting a requested pregnancy disability leave or transfer, to refuse to honor its guarantee of reinstatement unless the refusal is justified." Source
Wait, what does justified mean?
"An employee has no greater right to reinstatement to the same position or to other benefits and conditions of employment than those rights she would have had if she had been continuously at work during the pregnancy disability leave."
In layman's terms, they have to prove, "by a preponderance of the evidence," that your job would not have existed regardless of you going on leave, and that there were no comparable positions within 60 days of scheduled reinstatement.
Also, if you are laid off during maternity leave, it is, "the employer's responsibility to continue the pregnancy disability leave or transfer, maintain benefits, and reinstate the employee ceases at the time the employee is laid off, provided the employer has no continuing obligations under a collective bargaining agreement, or otherwise."
You can read the full document in its glory here, with the relevant clauses highlighted in yellow.
3. Benefits while on leave
You are eligible for all the same benefits, including insurance, on leave as when you are working. That includes, "accruing seniority and employee benefit plans, including, but not limited to, life, short-term and long-term disability or accident insurance, pension and retirement plans, stock options and supplemental unemployment benefit plans."
4. Resources
What we've outlined above does not fit all filing scenarios, for instance, if you are adopting or fostering, if you are filing for paternity leave, if you had a C-section versus vaginal birth. But here are some resources that do, as well as some of the links we have found most useful in our research. Best of luck to you and congratulations again!
CA Department of Fair Employment and Housing, CA Family Rights Act
Department of Labor, Family Leave Medical Act
Have anonymous questions you wouldn't mind sharing with other readers? Email us at ask@women.work or contact us here.